I had two very different party ideas for Halloween this year...
Both are quite girly because, let's face it, the two children I have in school are girls so most of their friend are also little girls !!
The first idea was to host a Witches Tea Party, with lots of purple, orange and glitter (!).
The second was a girly Little Pumpkin Party.
This is my first year in California, after living in the UK for over 7 years. In England, in October it starts getting cold. It also gets dark pretty early.
But here, it is still very hot. We got to a pumpkin patch last week wearing tank tops and shorts !!!
So I cannot imagine a dark Halloween.
My head is still full of the bright colours from the pumpkin patch!
Therefore, I went for the second option: a happy Little Pumpkin theme !!!
I wanted a bright colour scheme, of orange and green, but still something quite girly...
I found the perfect printables at
Little birdie Prints
and Kim was kind enough to modify her Pumpkin first Birthday range into a Happy Halloween one.
I have been wanting to use chevron for a while so this range is just perfect !!!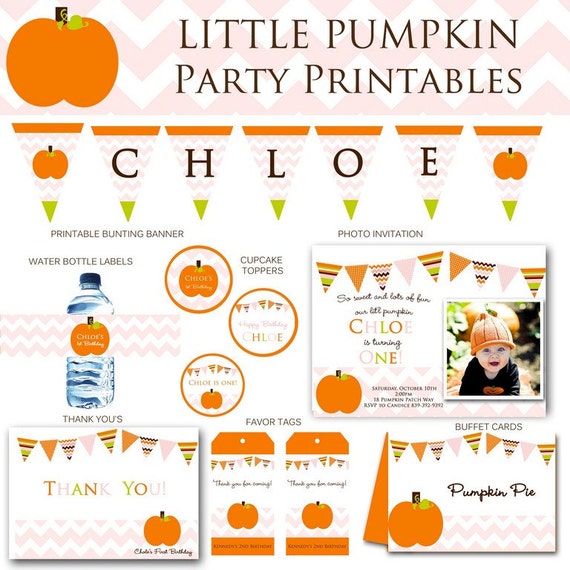 Now, I feel very lucky that the lovely people at
Party City
have
once again
sent me all the party essentials needed to create a fantastic party !!!
I have the best selection to work with and I can't wait to show you what I have done with these supplies.